Case Studies
Find out how we've helped our clients and created movements that digital power transformation.
Read our Case studies, white papers, articles and more.
Cloud / Case Study
Vertu Motors Accelerate Into The Future With AWS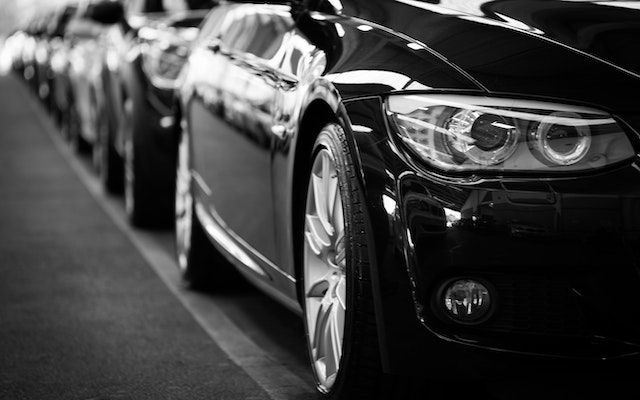 Vertu Motors plc was formed in late 2006 to acquire and consolidate UK motor retail businesses. The Vertu Motors group operates a nationwide chain of franchised motor dealerships offering sale, servicing, parts and bodyshop facilities for new and used car and commercial vehicles.
The group operates many of its dealerships as Bristol Street Motors. Bristol Street Motors originated over 100 years ago as a single Ford dealership located on Bristol Street in central Birmingham. Since those early days the business has grown to become one of the largest automotive retail brands in the UK.
The challenge
Vertu Motors are always working to be more agile and more responsive to the market. As part of their Digital journey, they decided that AWS was the platform to enable success and position the business for growth.
They identified their Progress system as the first target for migration. This key system underpins the entire business, powering all of their internal and external customer websites as well as key communication and management reporting systems in all of their dealerships.
The platform was hosted within on-premise data centres on legacy VMWare technology. Whilst the platform was fairly robust, it has restricted Vertu in their journey for modernisation, the ability to unlock business agility and change the way their business works.
Daemon partnered with Vertu on this journey, allowing them to not only take advantage of AWS cloud and the vast set of services they provide, but also using our experience to support taking the team on a journey of embracing DevOps as a standard way of working.
The Solution
We proposed to migrate the Progress solution from a legacy on-premise solution into AWS, based mainly around the Virtual Private Cloud and Compute such as EC2 utilising auto-scaling. As part of the solution we also planned to introduce infrastructure as code and automated deployment pipelines
Daemon worked with the Vertu engineering team from design, through engineering, production migration and into transition to operational support.
The project involved the creation of a hybrid on-premise & AWS environment then migrating the existing proprietary solution into AWS. This was largely a lift & shift using VM import/export, with a sprinkle of modernisation where appropriate to ensure it met compliance and support requirements but also to remove tech debt that had accumulated over the years.
During the migration project, a number of improvements were also suggested and implemented by Daemon, such as:
Automating the builds of the Solr and web servers using Ansible to create identical instances that could be scaled on-demand.
Migrate from static IP to DNS based routing between the layers of the solution.
Introduction of a centralised logging solution.
Daemon Engineers also provided Vertu with suggestions for their roadmap to improve the resilience, performance and scalability of the platform by utilising AWS services. The generic framework and automation patterns that were established in this project are already being rolled out to other projects in the business by Engineers who worked with Daemon.
The Outcome
In early 2022 the migration was completed and live traffic was shifted to the AWS platform. The success of this project provided numerous benefits to Vertu including:
Reduction in the time from idea inception to completion
Faster deployment of new business features.
Highly scalable solution to support peak trading periods
Improved data load times for key batch processes
Improved customer experience and speed of response
The migration will provide the foundation for Vertu to continue to evolve and innovate on AWS and adopt further native technologies in the future.
"Daemon were extremely helpful and knowledgeable all the way from the initial engagement. All the scoping sessions with their consultants, through to implementation and Go live. Can't recommend them enough. Very pleased with the outcome." Bruce Clark - Group IT Director Vertu Motors
If you'd like to know more about how we do things at Daemon