Meet some of our Daemonites and find out what the Daemon life is all about
We're all about energy. The energy that comes from confidence, camaraderie and a shared purpose. We're about career-defining work – delivering a vision, not just a product. We're about digging deep into every engagement to unearth its full potential. And inspiring and empowering every client, leaving them stronger than when we arrived.

We empower you to deliver, with an open, honest culture where you can be yourself. With mentoring and extensive training that helps you grow as a person, not just a techie. And with our One Team spirit, collaborating with other superheroes who care about their work, their values and each other.

We're out to change the world, one digital transformation at a time.

We pay competitive salaries with some great benefits (which we're always reviewing):
Private healthcare
Dental cover
Electric vehicle incentive scheme
Flexible working
25 days paid annual leave
Parental leave
Competitive pension contributions
Death in service insurance (4 x annual salary)
smells like (one) team spirit
We know all about the energy generated when a team works well together. It starts here, at Daemon HQ.
we're buzzing
We look out for each other and stay connected; that means mentors, work buddies, and just… hanging out. We've always got good excuses to get together, from our big summer festival to regular team lunches – and a few parties in between. And when face-to-face isn't on the table, we're ready to pivot to virtual cocktails/mocktails, painting sessions and more.
clubhouse
Come and join us in clubhouse Paddington – just 2 mins walk from Paddington station. It's a great space to collaborate, innovate and socialise.
When you're working at Daemon you'll always know what to aim for next:
We have clear grading steps that help you track your career progression and spot opportunities for training and development (they help us ensure fair pay and promotion too)
You'll work with your People Manager to create a personal development plan; they'll help you shape your progression with bi-monthly meetings
We believe in training (like AWS and IDEO), and have a great leading and influencing course that's open to everyone
We bring together people from the tech community to share ideas and use lunch and learns to make sure everyone in the business knows and cares about what their colleagues are up to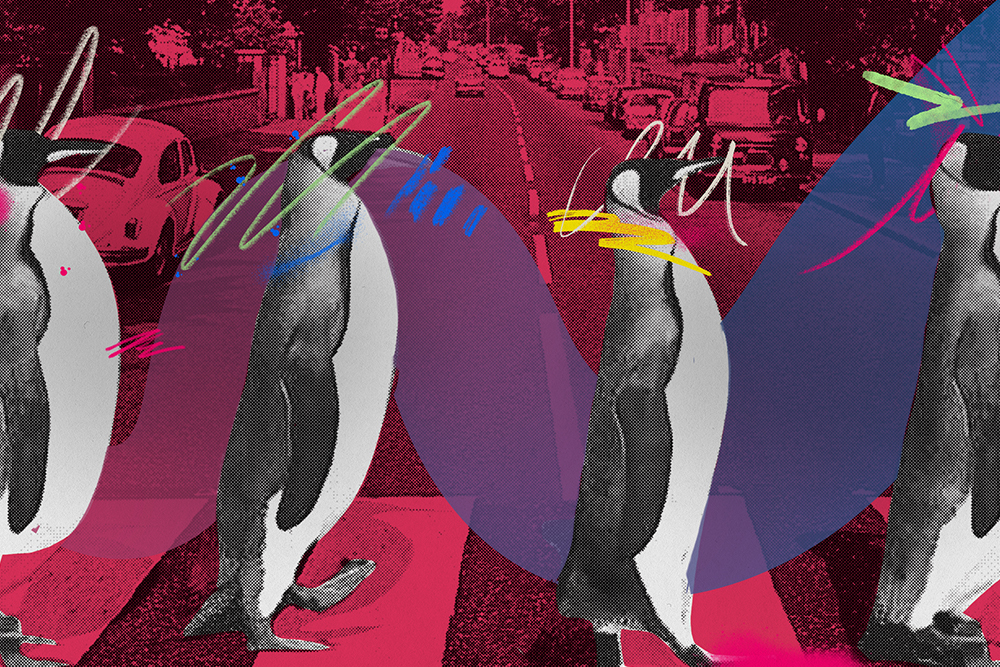 meet some of the Daemonites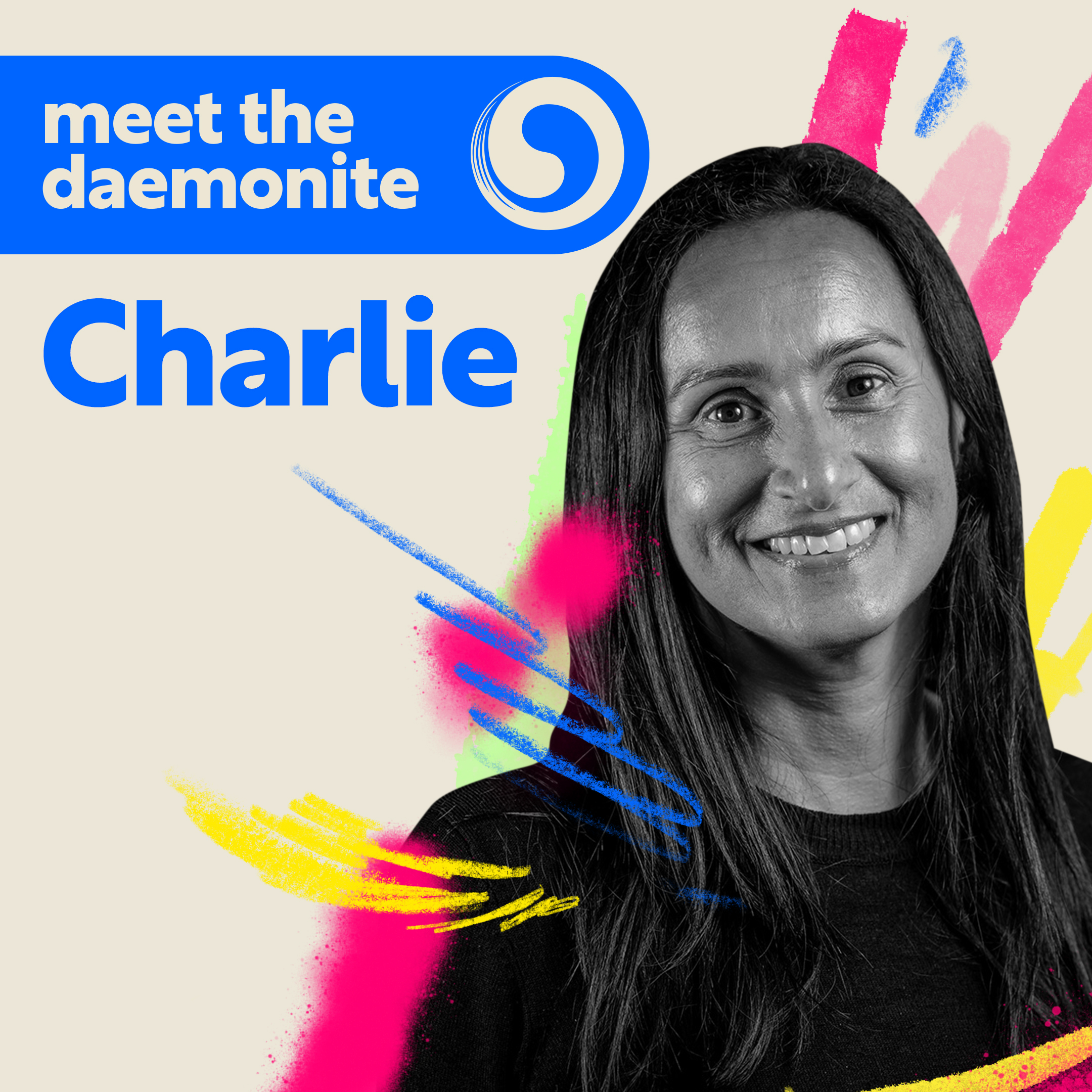 Charlie Kieszkiewicz
Five bullet points that sum Charlie up:
Consultant Software Engineer
Yoga
Meditation
Aromatherapy
Cooking - some say I'm a "Daemon" cook (pardon the very intended pun)
"Daemon has a very holistic approach to my career and personal development. I feel valued and well-supported. I'm surrounded by so many talented people that working at Daemon feels like being in a masterclass in "how to's" ranging from engineering to marketing."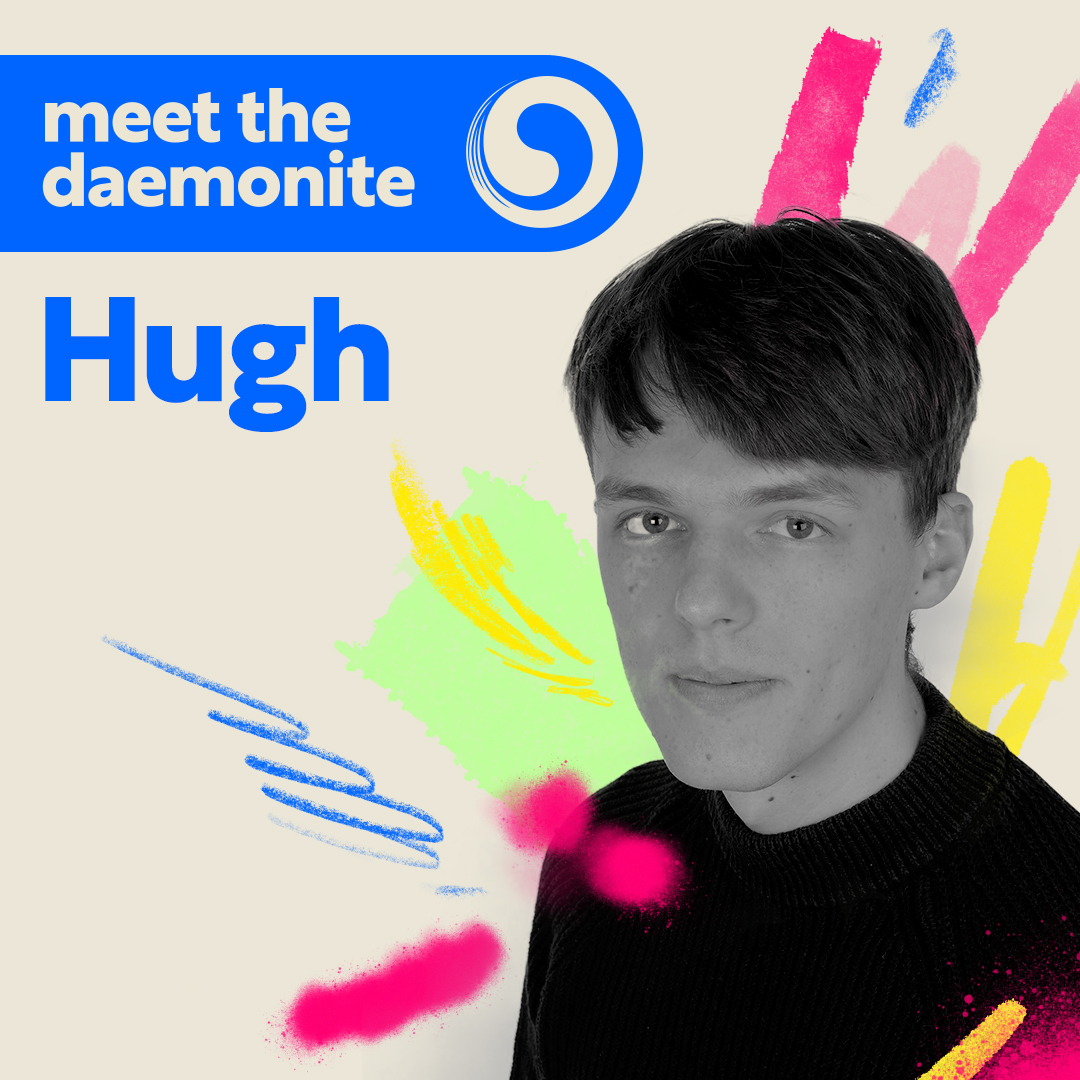 Hugh Evans
Five bullet points that sum Hugh up:
Consultant
Typical Maker, I always have at least one project half-finished
My flat is full of house plants
I'm a former Software Development apprentice
My first job was working for the Raspberry Pi Foundation, aged 17
"Daemon has a friendly and supportive culture, making it a great place to learn and grow. I'm free to pursue my interests outside of my role and learn new skills."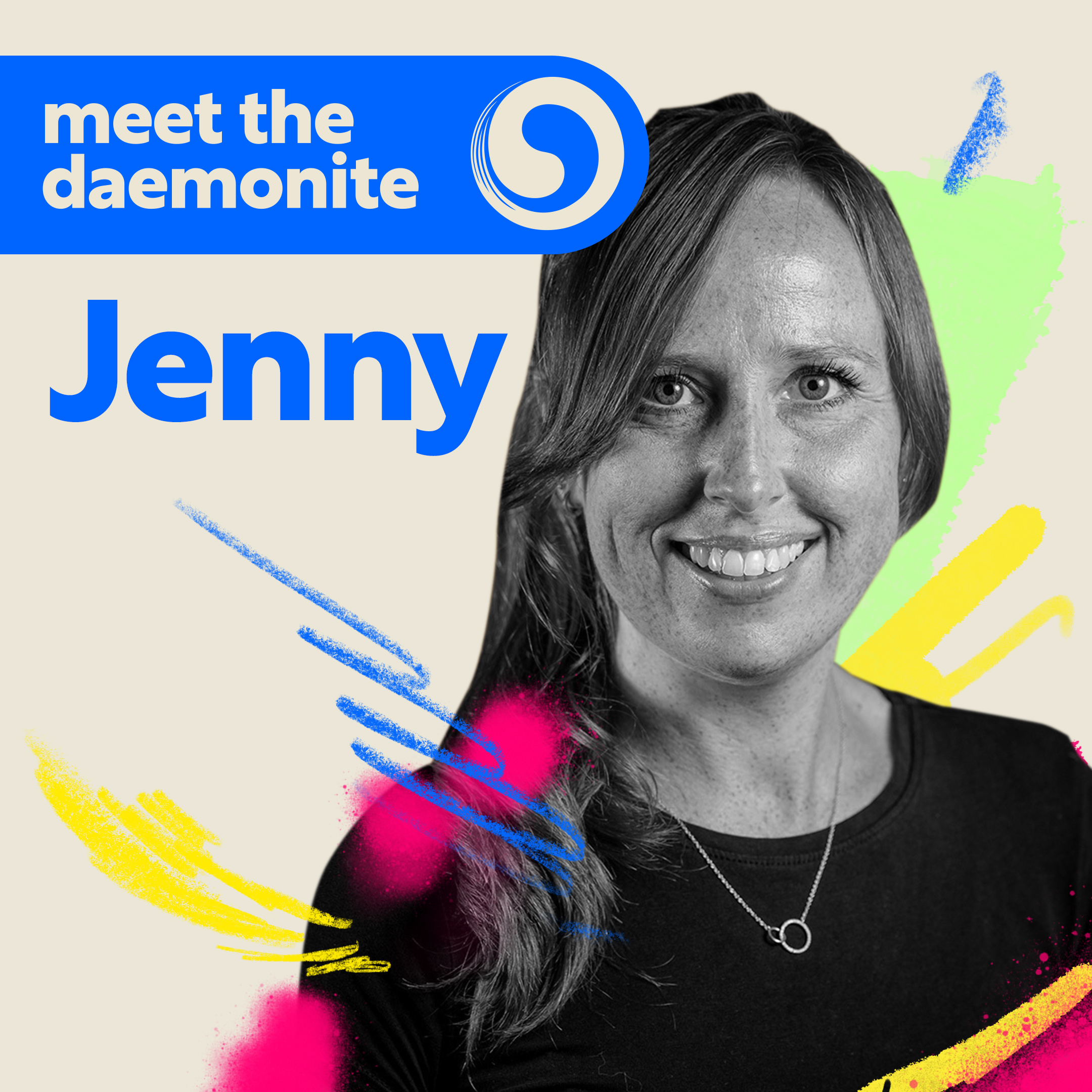 Jenny Locke
Five bullet points that sum Jenny up:
Head of People (HR geek)
A Running convert, obsessed
Based in leafy Surrey
Mum of two football-crazy boys
Owner of the best Akita/GSD three-year-old dog, Cassie
"Daemon is unlike any place I've ever worked. I always said that nowhere could beat Samsung as my corporate home, but I genuinely found it here at Daemon. Great people, great culture, great purpose, great work-life balance and simply put, the ability to be 100% truly me."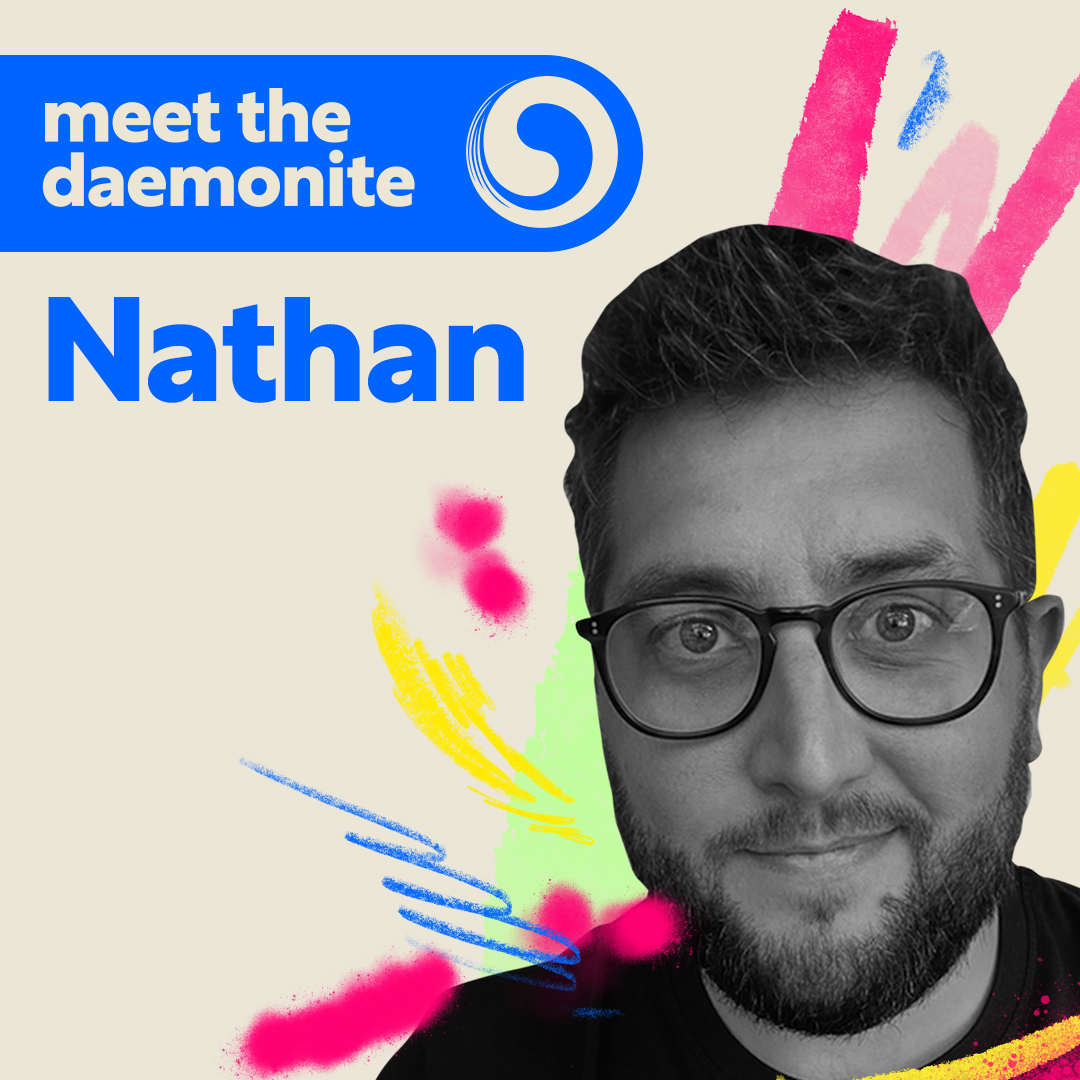 Nathan Webster
Five bullet points that sum Nathan up:
Principal Consultant
Proud Yorkshireman
Dad of one, soon to be two girls
Big American Football fan (Go Giants!)
Future Masterchef Champion
"I could say the challenging work, interesting clients or super talented team. But for me, it's the Daemon culture that really is like nothing else. I've never worked in such a supportive and genuinely caring environment that prioritises people and community first."
Like the look of the Daemon life?