Case Studies
Find out how we've helped our clients and created movements that digital power transformation.
Read our Case studies, white papers, articles and more.
Cloud / Case Study
Superdry Well Architected Review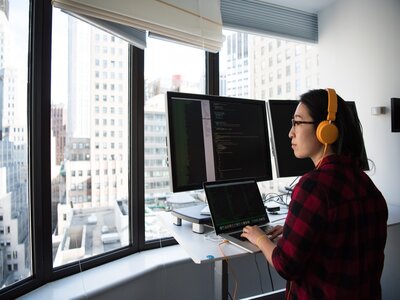 Superdry is a contemporary clothing brand fusing vintage Americana and Japanese-inspired graphics with a British style. It operates through 768 Superdry branded locations in 65 countries with 245 owned stores across the UK and mainland Europe, 497 franchised and licensed stores and 26 concessions. Superdry.com sells safely and securely to over 100 countries worldwide, operating from 21 international websites.
The challenge
Superdry is a progressive company operating many of its workloads in AWS and takes advantage of modern cloud-native services such as serverless and container solutions.
A number of workloads still run on more traditional compute architecture and some were built a number of years ago. These workloads were built using standards established before some of the modern practices developed more recently.
Superdry wanted to understand the current state and identify improvements to modernise the workloads and reduce any risks of failure and downtime.
The solution
The AWS Well-Architected Framework describes key concepts, design principles, and architectural best practices for designing and running workloads in the cloud. Daemon is an AWS Well-Architected Partner, recognised and certified to run Well-Architected reviews for our customers.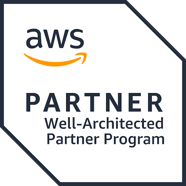 An AWS Well-Architected Review (WAR) involves an in-depth analysis of a client's cloud architecture. The review aims to ensure that the architecture is aligned with the AWS Well-Architected Framework, which provides best practices for building and operating reliable, secure, efficient, and cost-effective systems in the cloud.
The pillars of the AWS Well-Architected Framework are:
Operational Excellence
Security
Reliability
Performance Efficiency
Cost Optimization
Sustainability
Daemon used a three-phase approach to run a successful Well-Architected Review with Superdry. Firstly we carried out a short pre-discovery, gaining the required access to the customer account and running several automated reviews of the workload. This gave us insight into the current state of it and allowed us to identify common misconfigurations.
Secondly, we used the results from pre-discovery to run the client review session, where we walked through the pre-filled Well Architected questionnaire and verified responses with the customer stakeholders. The output of this is a report and set of prioritised remedial actions.
The final phase is remediation; in Superdry's case, we worked to implement a number of high-priority remediations, including enforcing encryption across services such as AWS S3 and EBS. We also helped Superdry improve the resilience of the overall workload architecture.
The Outcome
For a low investment of time and resources, we ran a comprehensive AWS Well-Architected Review in less than one week. Daemon identified several relatively simple remediations to improve the reliability and security of the Superdry workload significantly. Implementing these remediation steps will drastically reduce the potential for outages and customer impact in the future on the workload in question.
If you have an AWS workload and want a Well-Architected Review, please get in touch with us at sales@dae.mn. In the event we complete the review and remediate high impact issues, we may be able to secure AWS credits as a benefit to the customer.
If you'd like to know more about how we do things at Daemon