Our COO, Jane Lockwood, talks about Women of Silicon Roundabout and what inclusivity means at Daemon.
We're so lucky at Daemon to have a wonderfully talented and diverse team. Without our inclusive working culture, we wouldn't be the same. This week we're celebrating the work of our female Daemonites, sharing the brilliant and inspiring story of our COO Jane Lockwood.
Diversity is more than a buzzword to us. This is especially true when it comes to women in tech. Despite making up half of the country's workforce, women make up just over a quarter of tech industry employees. The situation is improving, but there's still a lot of work to be done.
That's why we went to the Women of Silicon Roundabout, the UK's tech largest event for women. This was a great opportunity to meet some of the industry's leading lights, and to fly the flag for Daemon on one of the country's most prestigious stages.
We spent some time with our COO Jane Lockwood to get her take on the event, and to ask her about the broader meaning of inclusivity at Daemon.
Here's what she said.
Hi Jane, thanks for catching up with us. Tell us a bit about Women of Silicon Roundabout.
The Women of Silicon Roundabout is one of the world's leading events for females in tech. It started life in The States and then came to London in 2015. The whole event is female-focused, with senior women giving advice and presentations on everything from career development to personal skills.
We went to last year's event as spectators and it was a real eye opener, so we were eager to go back this year with our own exhibit.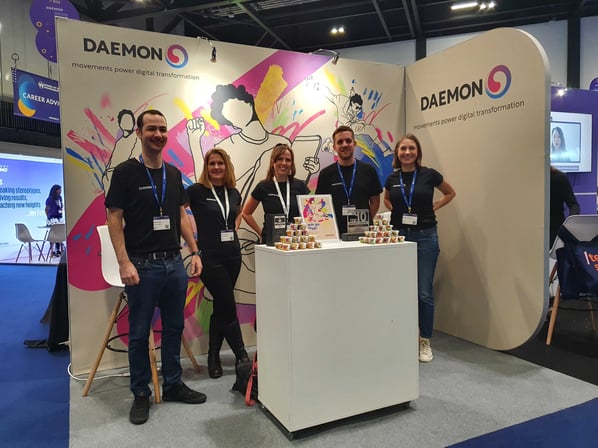 And how did it feel to go from spectator to exhibitor?
It was incredible! Our new branding was a big hit with the public, and we were able to connect with a whole host of new business partners. But for me, the best part was being in a room with so many like-minded females.
Could you tell us a bit about your own experiences as a woman in tech?
I joined Daemon in 2015 as one of the original seven employees. At the time, I was the only woman at the company. I never felt uncomfortable around my male colleagues, but I was definitely aware that I was in the minority. After my first day, I wrote a LinkedIn post titled "This is a man's world", which summed up my feelings at the time.
To be fair to Daemon, they were far more accommodating than most companies. I was at home with young children when they approached me to help with their recruitment process. I needed a flexible schedule, and Daemon were happy to oblige. This is common now, but seven years ago it was very refreshing.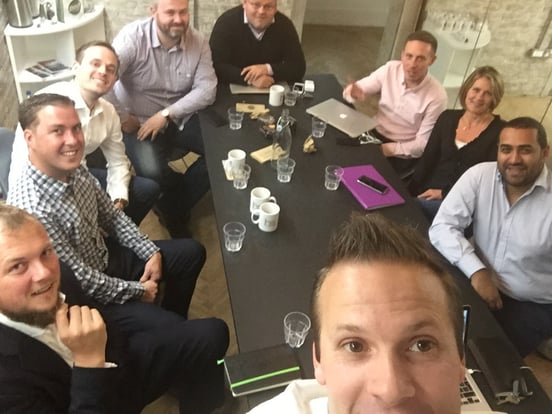 And the rest is history?
Exactly! I've been with Daemon ever since. In that time, I've seen my own job change a great deal. I originally wore multiple hats whereas now we have separate heads of resourcing, personnel, and operations. My role now as COO has me focusing on the strategic direction for the entire operational end of the company.
Despite this, it still feels like the same company that I joined in 2015. The sense of freedom that attracted me to Daemon is alive and well. This isn't a job where you're expected to clock in and out. I'm trusted to work to my own schedule, and that feels amazing.
It's interesting to see how other companies have embraced flexible working since the pandemic. Businesses are waking up to the fact that the best person for the job is not always someone who can work standard office hours. It's fair to say that we were ahead of the curve!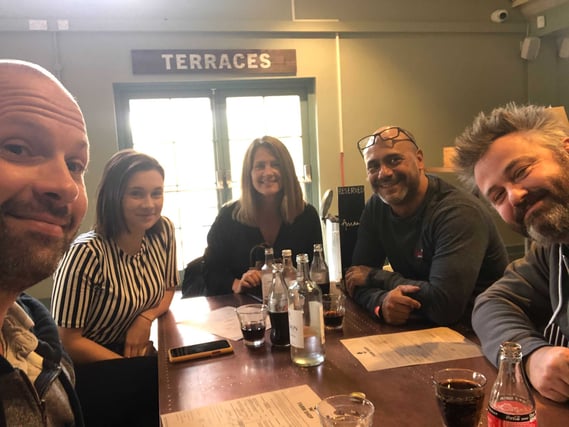 How would you sum up Daemon's approach to inclusivity?
We believe strongly in inclusivity and we always want our approach to be genuine. Our ethos is to treat everyone the same, no matter which group they belong to. Over time, this has led to natural inclusivity. Word has spread about the kind of employer we are, and this has allowed us to attract the broadest range of talent.
This isn't just about improving the gender balance. We want to create a welcoming environment for everyone. This is where small gestures can make a big difference. It can be anything from giving shout-outs for different religious festivals, to organising alcohol-free events so as not to exclude non-drinkers. We recently had a lunch dedicated to our transgender employees, and the feedback was amazing.
Ultimately, it's about being considerate of everyone's needs. We now have over 160 people at Daemon, but the company culture remains the same as the day I joined....... This has helped us to create a working environment where we know we all have the same values when it comes to tolerance and inclusivity. We interview every prospective employee multiple times - one technical interview, one culture interview and a chat with the founders. This has helped us to create a working environment where tolerance and inclusivity are baked in.
And the Best Companies judges seem to agree?
They do! We've been named the 6th best small business to work for by Best Companies for the last two years. This year, we also got a Special Award for our work around employee wellbeing. These awards are based on an employee survey, so they give a genuine idea of life at the company. It's great to see so many of our colleagues really enjoying the Daemon way.
What do you think the future holds for women in tech?
The future is bright, but there's a lot of work to be done. Stats suggest that 26% of tech employees are women, this drops to less than 10% when you look at the number of graduates studying a core STEM subject. If we want to improve the situation, we have to ask ourselves why this figure is so low.
This isn't just about hiring more women. It's about encouraging young women to enter the industry in the first place. It's a multigenerational challenge, and our generation has a responsibility to pave the way for the next. We need a fundamental shift in our culture so that girls feel comfortable studying computer science at A-level, university and beyond.
This won't happen overnight, but there are already signs of hope. Women in Silicon Roundabout is a good illustration of this. I spoke to 25 recent female tech graduates, and they told me about their positive experiences with IT in the classroom. Hearing stories like these makes me optimistic for the next generation. I am really hopeful that we won't be saying, "This is a man's world", for much longer!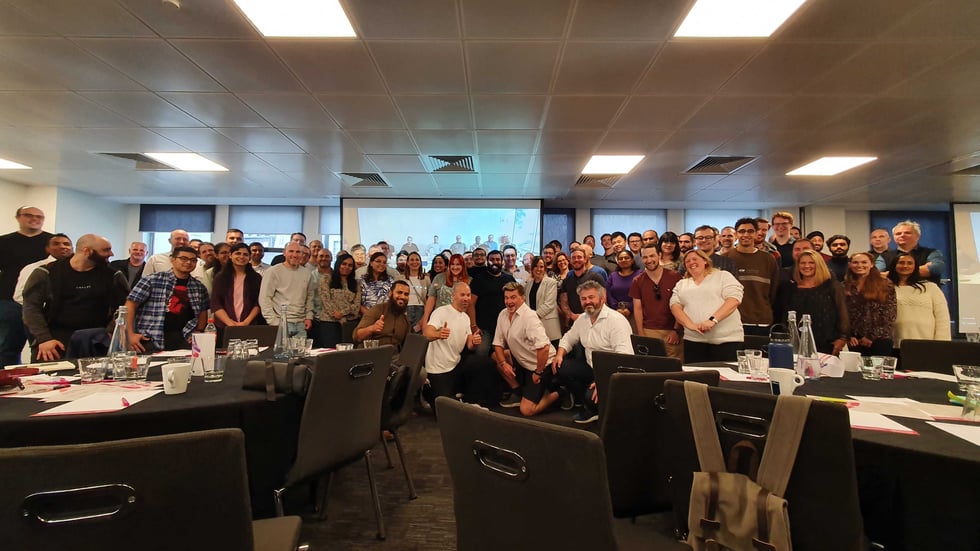 We're always looking for talented people to join team Daemon. Take a look at our jobs page to find out more.