DevOps isn't a purely technology or tool-driven practice, it's about collaboration and mindset and that's what makes it transformational for your organisation.
At Daemon DevOps has become a foundational capability. We embed DevOps, or good modern delivery practice, in all of our services. This includes Software Engineering, Cloud Migration and ML/AI.
We help our customers to modernise application and infrastructure delivery through our proven delivery framework.
Whilst there is no single approach to DevOps, there is a set of good practices we have built up over many years of successful client delivery.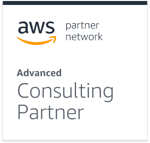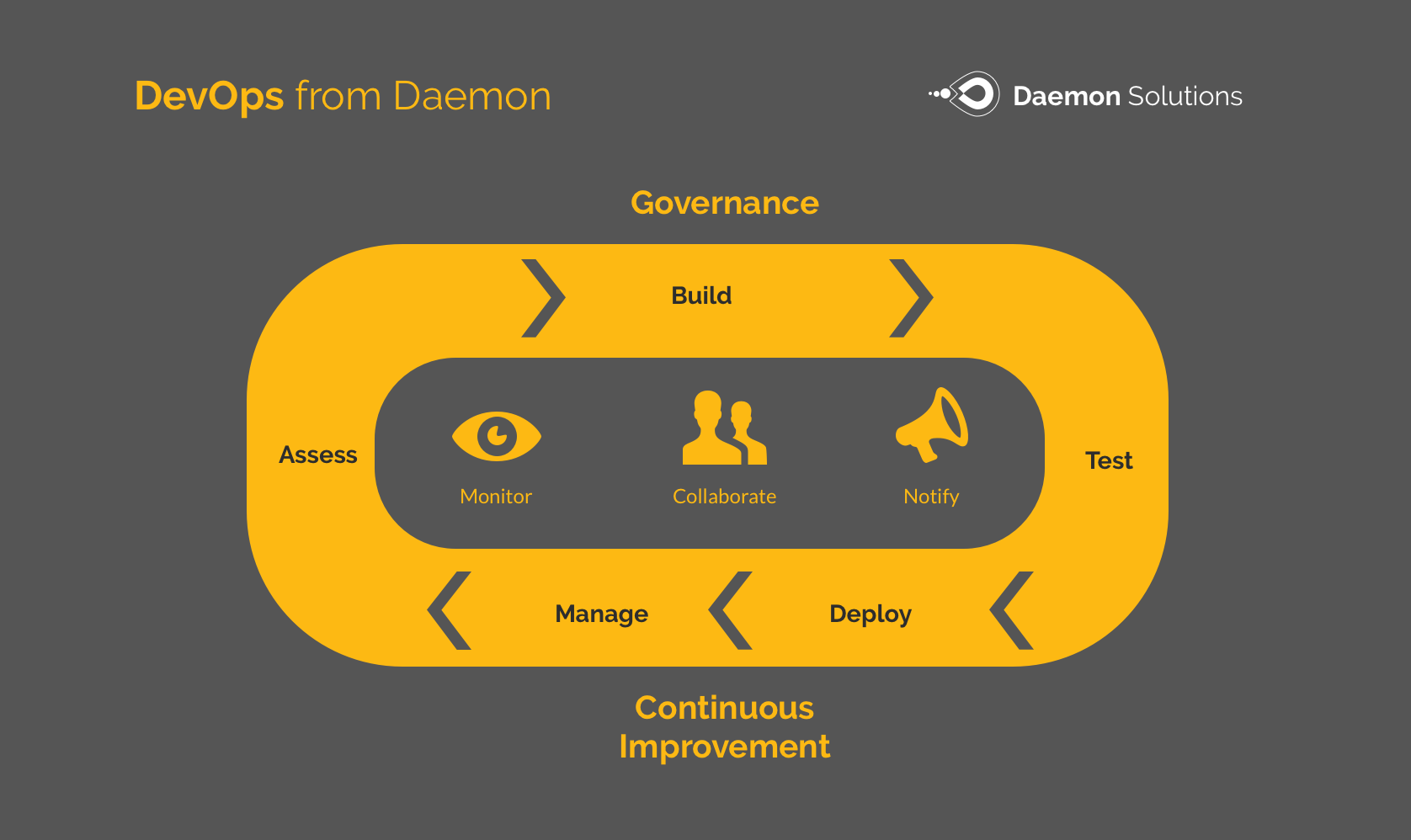 Services
DevOps Assessment
Understand your business and planning the journey
Whether your organisation is yet to adopt DevOps, or is part of the way through your transformation, we will review your current delivery capability and processes. Using our DevOps maturity scale we will identify where you sit in relation to your peers, competitors and the market.
Once we have a view of your current capability we will work together to define a target state of maturity and associated KPIs. Finally a roadmap for success and definition of work streams will form the basis of the plan to implement your target capability
We'll provide you with a route to modern delivery and DevOps success.
DevOps Managed Service
Removing the obstacles
If you don't want to build your own team, our DevOps managed service is ideal to support your project and product needs. Whether you have one product to modernise or many, we can provide the right level of capability.
Based on our own DevOps framework and centre of excellence, Daemon will standardise and implement pipelines for CI & CD including the integration of test automation. We can provide ongoing support for pipelines, or hand these back to your own organisation.
So whether your challenge is with speed, quality or scale, we'll build a new capability suited to your unique challenges and requirements.
DevOps Transformation
Unleashing your potential
Do you want to transform the way you deliver and deploy systems and software? Daemon can provide the knowledge and expertise to take your organisation on the transformation journey.
Our experienced, certified DevOps consultants we will design and implement pipelines to support your development lifecycle and meet business demand. The design is based on our Centre of Excellence, with years of experience implementing DevOps technology, processes and culture for our customers. Our goal is to increase your team's experience & expertise with our mentoring and knowledge transfer.
We'll leave you with a legacy of modern delivery capability, a culture of collaboration and right-sized DevOps solution.
"We worked with Daemon to deliver Sainsbury's first major Cloud migration, moving our Groceries Online platform to our cloud provider. This has helped us to unlock business agility and efficiency within the platform and has paved the way for future migrations within Sainsbury's."
Beth Marchant, Product Lead at Sainsbury's
Resources
DevOps / Case study
Sainsbury's ORS Migration
Sainsbury's had been busily migrating its considerable e-commerce platform to the cloud at the same time embracing DevOps, automation and cloud native services. Peripheral to the main catalogue of groceries were a number of smaller yet crucial services that needed to be moved to the cloud platform. These included the Oracle Real-time Scheduling component (ORS).
DevOps / Case study
Sainsbury's GOL
The Sainsbury's Groceries Online (GOL) website was hosted across multiple data centres, on mostly dedicated hardware. Embracing DevOps would: increase quality, environment availability and unlock business agility by improving release frequency.
DevOps / Case study
Automating JDA Warehouse Management
Specsavers holds 1,978 branches around the world, turning over £2.6 billion in 2017/18. As one of the largest multinational optical retail chains, they own a number of depots around the world focusing on manufacturing and logistics. When Specsavers add a new location, the systems that pick and dispatch stock are critically important.