Ten minutes with: Jenny Locke, our Head of People. We were voted #6 in UK Best Small Companies
It's not in our nature to boast, but some achievements deserve to be celebrated!
The whole Daemon team is buzzing after Best Companies named us the sixth best small company to work for in the UK for the second year running. Better yet, we were also given a special award for our focus on employee wellbeing.
This is more than just a pat on the back from the judges. The Best Companies awards are based on an employee survey, making them an accurate reflection of life at the company. We've always tried to put wellbeing first, whether it's holding Wellbeing Wednesdays or publishing our own Daemonites Guide to Wellbeing for World Mental Health Day. This has been a team effort, and it's great to see that it's having an effect:
96% of staff say that Daemon is a fun place to work

95% believe that the company is run on sound moral principles
So what's the secret to our success? Wellbeing is all about people, so who better to ask than our very own Head of People, Jenny Locke. We sat down with Jenny to pick her brains about her role, and to find out what makes Daemon such a great place to work.
Hi Jenny. It must mean a lot to receive this award for the second year running.
Yes, it was incredible to place so highly again. The Best Companies Awards are based on an internal survey, so they give a real insight into the experiences of our employees. We've grown a lot in the last 15 years, but we've always been mindful of our company culture. Looking after our people is something that we take seriously, so we're really proud of the result.
What's the atmosphere like over at Daemon HQ since the win?
We're definitely celebrating! One of our founders Calum said something at the awards that summed up our feelings, "This [wellbeing] award means the most. If we look after people's wellbeing, the fact that our people are saying this is all we can ask for." This goes for the original team members, but also the new joiners. Everyone feels a shared sense of pride for making Daemon such a great place to be.
And you're a relatively new joiner yourself? Can you tell us a bit about what brought you to Daemon?
That's right. I joined seven months ago so I'm one of the newest team members. I've been very lucky to have worked at some incredible places throughout my career. I started in recruitment and worked my way up to be an HR advisor and business partner at Samsung. It was a great experience, but I reached a point where I wanted to develop more.
I moved into a small retail marketing agency and became the Head of People. This was a real high point of my career so far. I was looking after HR, recruitment and L&D, and I saw first hand the difference that a great HR team can make when transforming a business culture.
After that, I moved to KPMG as a Senior HR Business Partner. It was another great experience to work with one of the Big Four, but I quickly found myself missing the direct impact that building transformative initiatives can have on a smaller business with immediate effect. I truly enjoy interactions with colleagues, creating initiatives linked not only to the business growth strategy, but also for colleagues to gain, develop and hone their skills for the future of the business. That's why I was so thrilled when the Daemon job came up.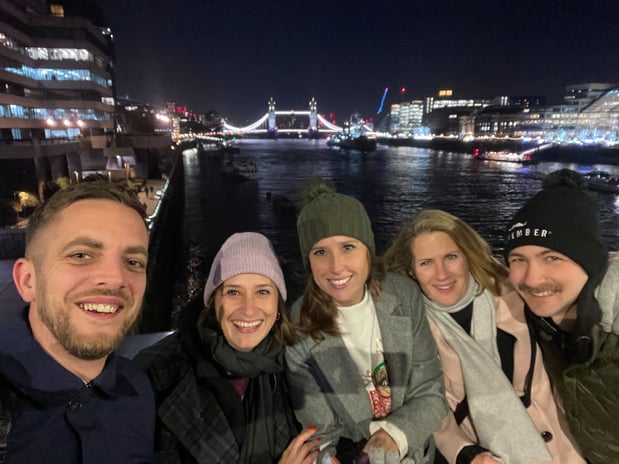 Sounds like perfect timing! Tell us a bit more about your role at Daemon.
I knew from the beginning that I'd made the right choice. I was immediately impressed by the culture of the company. It didn't have the start-up mentality that you find in some newer businesses. There were great HR practices already in place, and the amazing comments on Glassdoor showed that they were working.
As Head of People, my job has been to build on that groundwork. So far, I've focused heavily on defining a profile for effective HR practices. There are so many things in the immediate future including the introduction of an HR System, partnering with a Benefits Broker to ensure colleagues have employee led benefits, and continuing to develop our competency framework that is used at all grades, both on the consulting and non-consulting side.
What makes Daemon such a special place to work?
The secret is to look at people holistically. We want everyone at Daemon to know that we value them as individuals as well as employees.
A big part of this is making sure people are heard. We've set up working groups of 8-11 employees, each dedicated to a different topic. People can share their views on everything from diversity and inclusion to environment and charity, and this gives us a great insight into the voice of the business. With this information, we can create wellbeing initiatives that really have an effect.
We've also replaced annual performance reviews with bi-monthly check-ins. Colleagues can use these to talk about anything they want, whether it's their struggles or their achievements. This allows us to be more flexible in our approach to development. We can catch problems as soon as they appear, instead of leaving them to build up over the course of the year.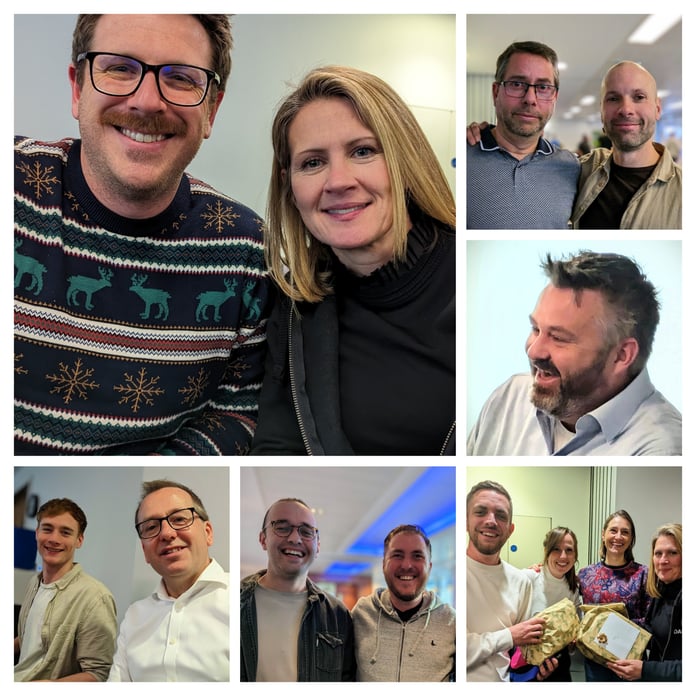 Finally, what would be your message for anyone thinking of working for Daemon?
Go for it! This is a place where you can be 100% yourself. There are no barriers to bringing your full self to work, and everyone at the company feels that way. We have colleagues from all over the world enriching our business with fresh perspectives. If you work here, you won't be judged by obscure professional standards. The only thing that matters is what you can deliver.
As an employer, Daemon has employees' best interests at heart. We have frameworks in place to help you grow both professionally and personally. Whether you're looking to climb the career ladder or develop expertise in a certain area, we'll do everything we can to help.
Daemon has one of the most flexible working cultures I've ever seen. I saw a great example of this shortly after I joined, when the UK was hit by a heatwave. The company gave everyone free reign to take as many breaks as they needed, or even to pop out for an ice-cream or a midday swim. That's the kind of place Daemon is. Nobody is expected to be at their desk from 9-5. It's all about being productive in your own way. If that means leaving early to go to the gym, or going for a walk with friends and family, that's fine with us!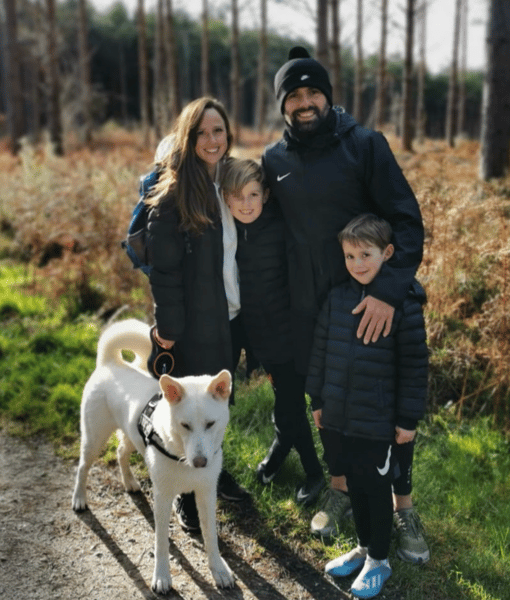 Are you a future Daemonite? Take a look at our jobs page for details on the latest openings.